Yen Pei Memorial Hall
Yen Pei Memorial Hall was set up in 2006 to commemorate the 10th anniversary of the demise of our founder, the late Venerable Yen Pei.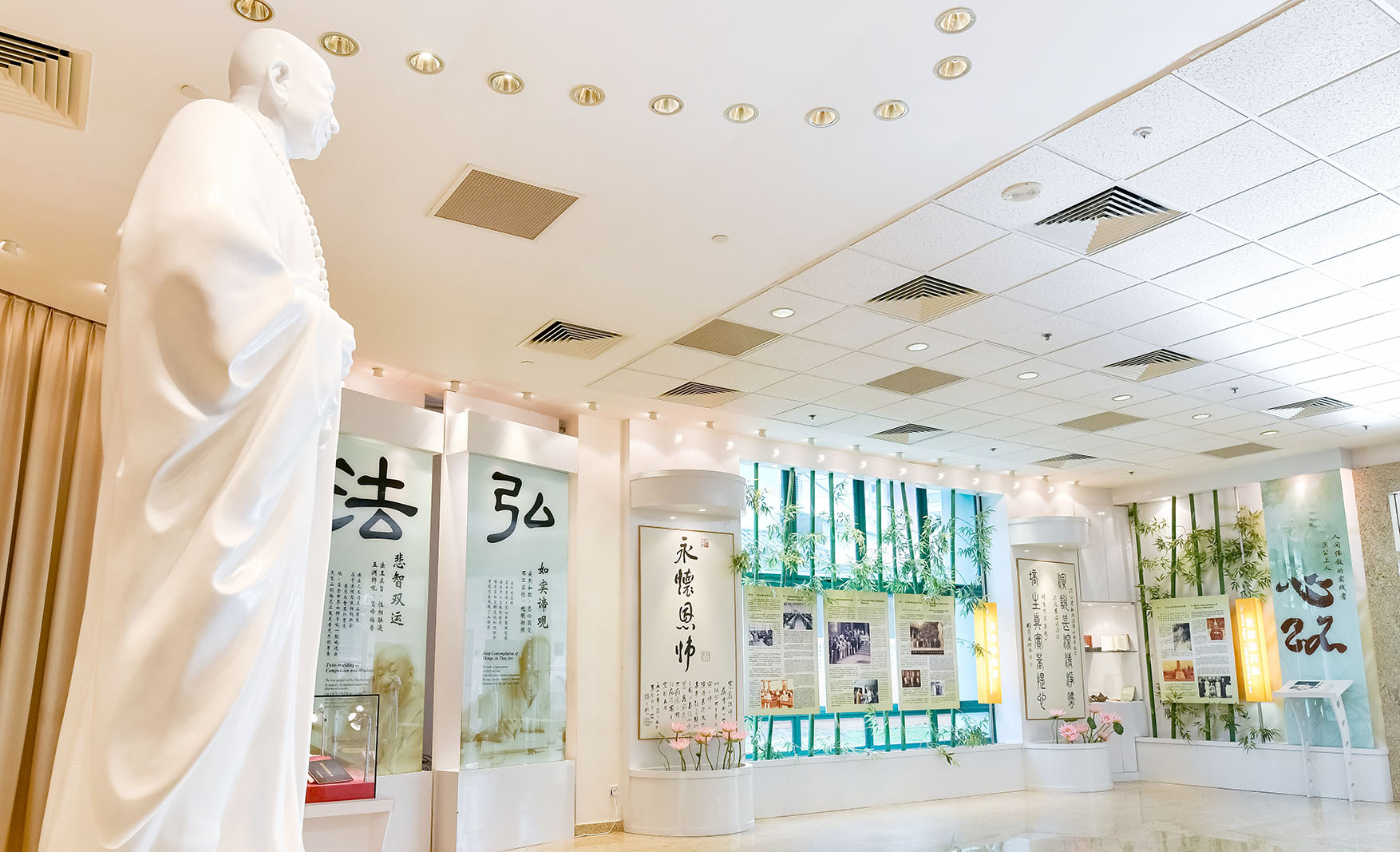 The hall features an exhibition "Venerable Yen Pei — Practitioner of Humanistic Buddhism" depicting the life and contributions of Venerable Yen Pei.
The hall also showcases "The Complete Collected Works of Venerable Yen Pei" in 34 volumes, comprising over eight million words in total. This is a compilation of his essays and Dharma-talk transcripts, which include exposition of Buddhist discourses, discipline, commentaries, as well as translated works and miscellaneous writings.
"Aspiring to free sentient beings from suffering, without seeking his own comfort or happiness", Venerable Yen Pei lives on as a shining paragon of the Bodhisattva practice!
Our Great Teacher, we shall always remember you!
Venerable Yen Pei elucidated the Buddhist teachings using modern language and contemporary thinking, along with detailed analyses, so his exposition is clear and easy to understand. These copious writings are the Dharma-relics left by Venerable Yen Pei. They are the light-beacons that guide us in understanding the Dharma and illuminate our paths of practice to Enlightenment.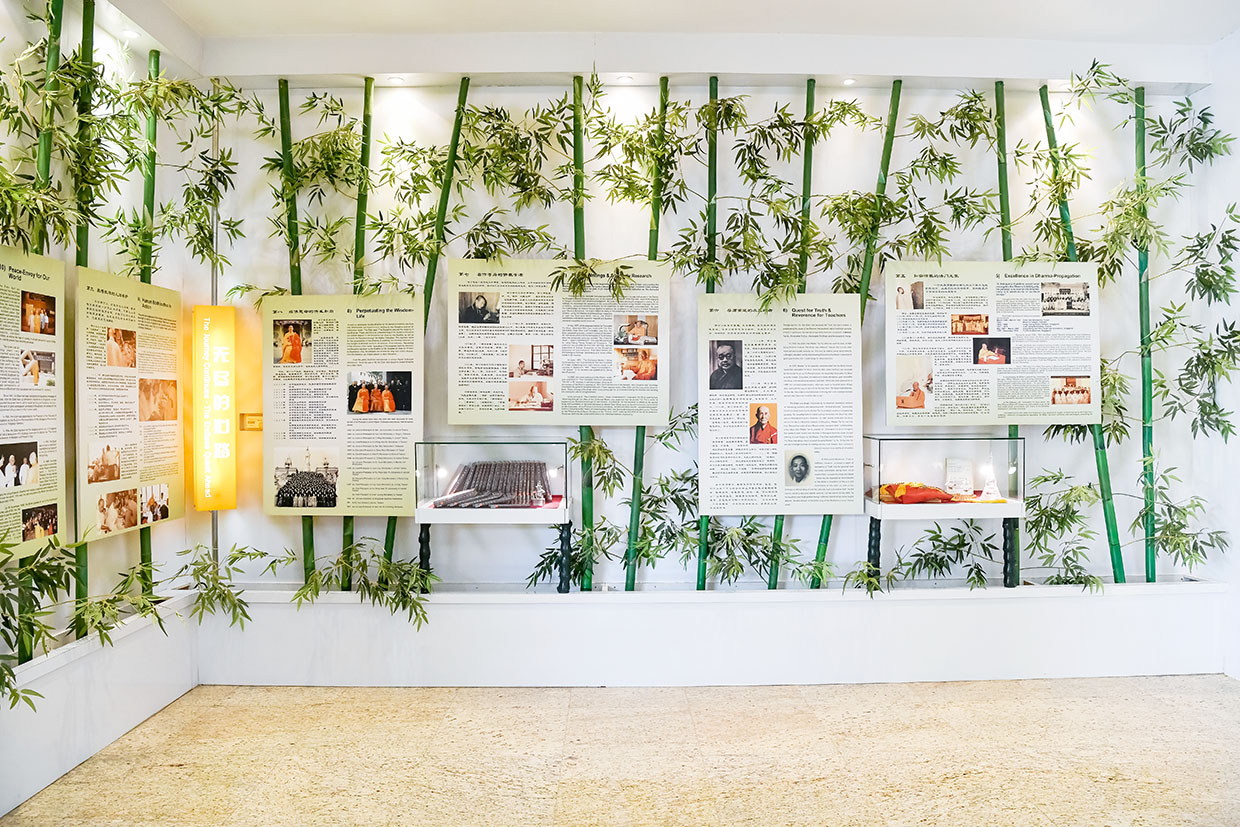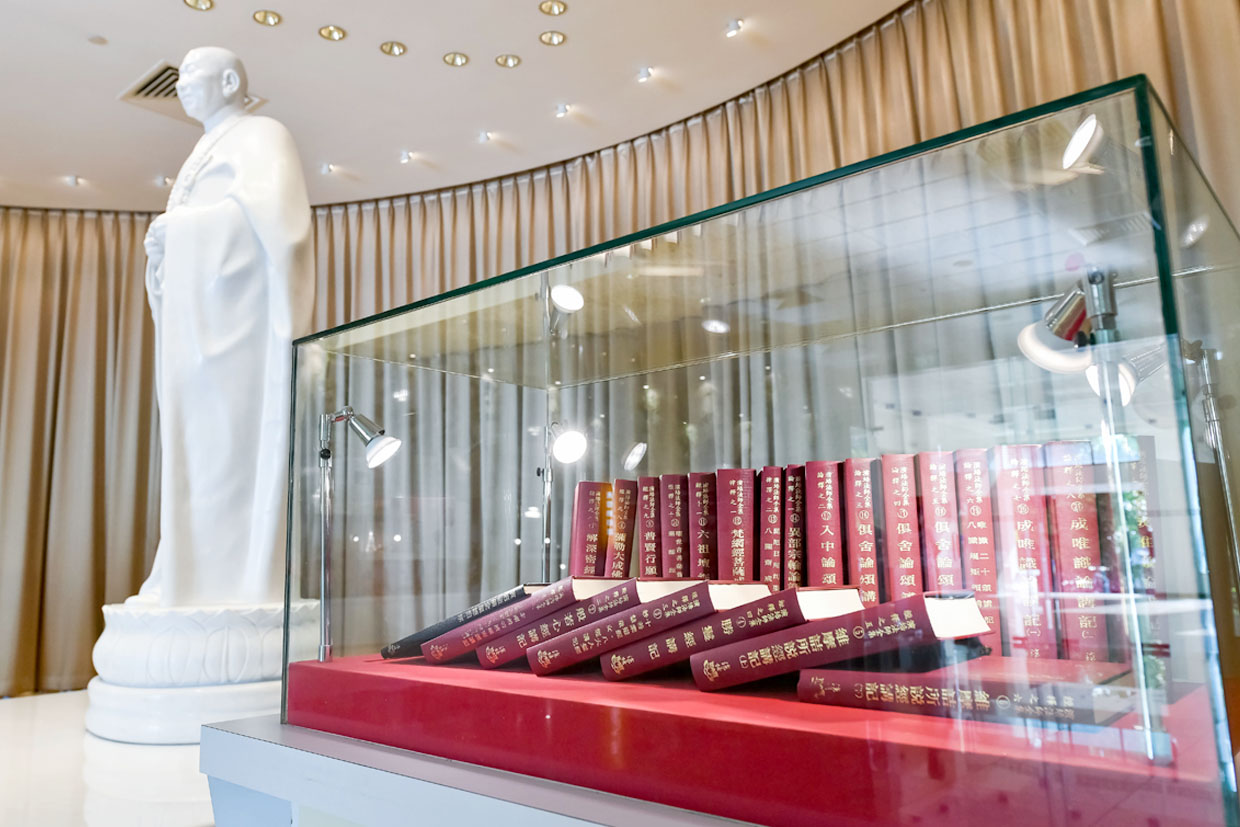 In addition, the hall also exhibits Chinese calligraphy works for commemorating Venerable Yen Pei, presented by Venerable Guang Yuan, abbot of Pure Discipline Monastery, Taiwan; by Pan Shou, an outstanding local poet and calligrapher, as well as by Mr Tan Swie Hian, a renowned, local, multidisciplinary artist.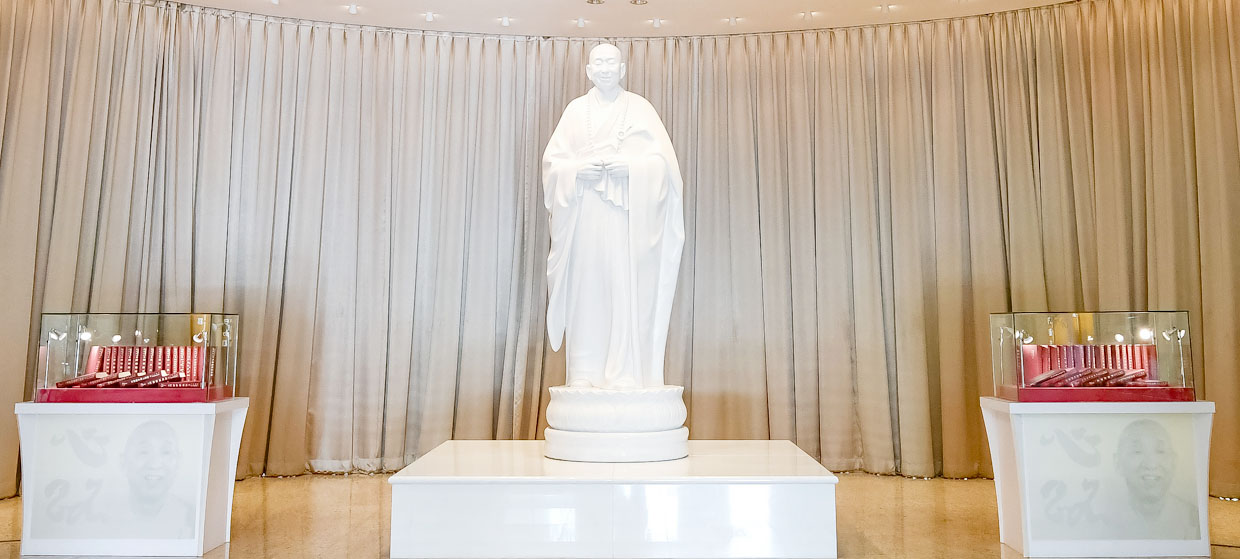 Location of Yen Pei Memorial Hall
Yen Pei Building, Level 1