DONATION
Please support us in our Dharma-propagation efforts and promotion of Buddhist culture, so that more people may benefit from the wisdom of the Buddhist teachings!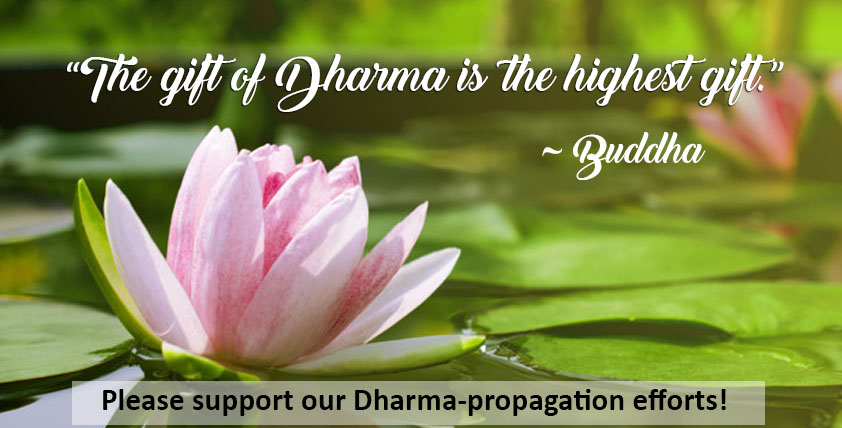 BY CHEQUE
Payable to
"FU HUI BUDDHIST CULTURAL CENTRE"
and mail to: 105 Punggol Road, Singapore 546636
* Please indicate your name and address at the back of the cheque.
BY CASH
Please visit our Cashier – Service Counter, on Mondays to Sundays, 9.00 am to 4.00 pm, to make cash donations. You will be issued a receipt for your donation.

Thank you for your kind donation. Your generous support is deeply appreciated. May you be blessed for your kind act of giving.